Leapfrog Games
The Best Leapfrog Games for the Leapfrog Leappad
Are you considering buying a Leapfrog Leappad, but you want to know what you get yourself into?
Find out if this tablet is the right one for your child and see the best leapfrog games right here on this page. If you look around you can also find all the information about the Leapfrog Leappad Explorer too.
Here is our selection with the Leap Pad game toppers!
There are many games to choose from and they also have downloadable Leappad apps for kids age 4 and up. Leapfrog Leappad Explorer Learning Tablet is a real tablet PC made for kids with education in mind.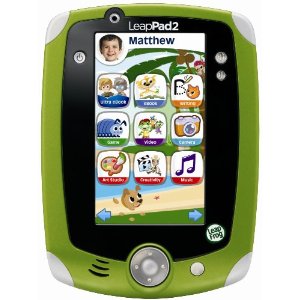 Most Leappad games can be played by children 4 years and up, but some games can be played a little younger and some games focus on children 6 years and up.
There are two kinds of games for the Leapfrog Leappad. First you have the cartridge games you can also play with the Leapster Explorer and then there are over 100 downloadable apps and e-books from the Leapfrog Connect center.
They developed games to teach numbers, counting, letters, reading, logic, music, geography and much more.
The Best Leapfrog Leappad Games to be played with a cartridge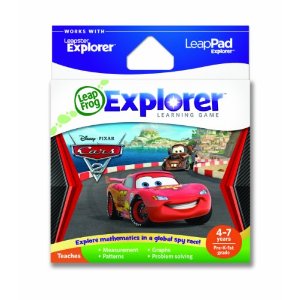 LeapFrog Lea…
LeapFrog$15.79
Cars has a magnetic something with young kids. McQueen and Mater are funny friends and race around Radiator Springs. This Leappad game is fun for 4 to 7 years and teaches measurements, patterns and graphs in a fun way. As the child progress through the game he can unlock new games and race McQueen. My sons favorite of course.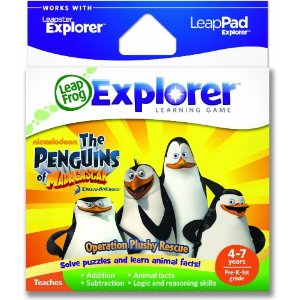 This game has been played too much in our house….My son loved it soo much. I must admit, that I wasn't too thrilled about it, because he was punching, kicking and slamming rats with big fish to find popcorn in this game. To my surprise, because the game is for children four years and up, but if you can step over that and see it as a cartoon, it was fun playing. The game has some intermezzos with math games and teaches addition and subtraction, but most of all, the child becomes really handy and quick with the controls of the Leappad.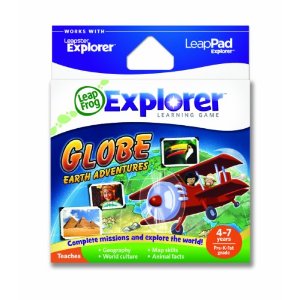 LeapFrog Glo…
LeapFrog$12.00
I think this game has the most educational value. And the best: it was longtime a favorite of my son. In the game you are flying your plane around the world completing missions. On your way you learn countries, continents, world monuments, directions north, south, east and west, animal facts and more. This game made him really interested in the world around him and he learned a lot about the continents and countries. Now he asks me to go to China and see the great wall…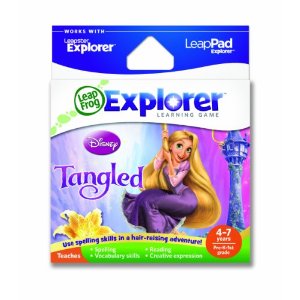 LeapFrog Expl…
LeapFrog$15.99
Another surprise! Very educational and fun for boys and girls. Puzzle with letters and words to help Rapunzel get through the forest. The game looks beautiful and the games are fun to play. The game also has an painting game to create artistic elements. I must say that this game is not very easy, so it is best suitable for kids 5 years and up who knows the ABC and start to read. We love playing with it.
The Best Leapfrog Games to be downloaded on the Leappad
In the Leapfrog Leappad library you can find lots of downloadable games for the Leappad Explorer, but also a lot of e-books, videos, game expansions, ultra e-books, music apps, flash card apps and more. When you own an Leapster Explorer or Leappad you can create an account and buy with your credit card or download card. The Leapfrog games download to your own computer or laptop and then you connect the Leapster Explorer or Leappad to your device to transfer the game.
Jewel Train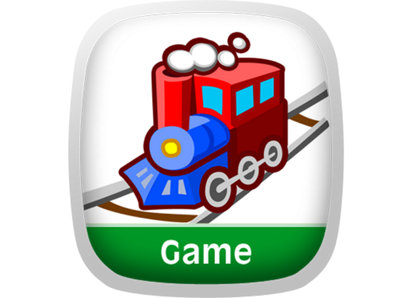 A logic puzzle game to make the tracks ready for the train by turning them so that they connect. It has 30 levels increasing in difficulty. Great game for logic puzzlers.
Hamster Music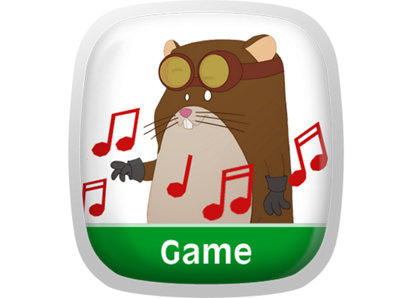 Refreshing game that teaches something about music. Learn to listen to tones and decide which tone is higher or longer. Compose your own tune. Fun to play, creative.
Roly Poly Picnic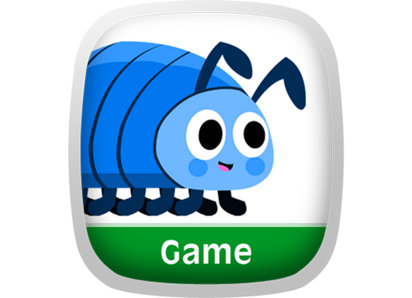 This Leapfrog game shows the kids a nice feature of the Leappad: its tilt sensor. You play this game by tilting the Leapfrog Leappad to guide your Roly through the maze to find the right letter. Easy letter recognition game, but fun to use the tilt sensor.
Story Studio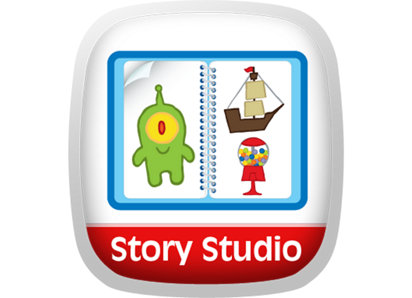 The Leappad Explorer comes with four apps including Story Studio. In this program you can make a story about yourself, using the photos, videos and drawings that you can make with the Leapfrog Leappad. This app is an variation from that with a pirate and alien theme. There is also an variation with princesses and mermaids. A fun, creative program.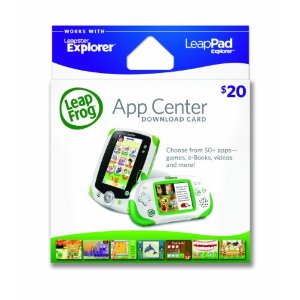 Now on SALE !
Spend just $15.00 and get $20 worth of downloadable ebooks and games !!!
LeapFrog Digi…
LeapFrog$17.99
These cards give you a credit in your Leapfrog Account so you can spend that when you want to download a Leappad game or e-book. A great gift for someone who owns a Leapfrog Leappad or Leapster. Sometimes these cards are on sale and then you are better of getting a few of those cards, instead of using your credit card. Quick savings!

Well, as you can see there is lots to learn, see and do with your Leapfrog Leappad Explorer Learning Tablet. Besides playing Leapfrog games with a cartridge or Apps download, you can download interactive e-books, videos, music apps and creativity apps.
So your child doesn't get bored easily with so many Leapfrog games and activities. That's educational and fun!
As a parent I can say that I am really thrilled with the Leappad Explorer Learning Pad, because I really think that it is a good child-friendly product.
The child gets a feeling of a real tablet PC, yet it is a great toy, with lots of educational value in it and there is minimal adult supervision required. You can read more about the Leapfrog Leappad Explorer Learning Tablet on our page about Leappad Tablet PC.
You may also like...
Sorry - Comments are closed