Get Healthy, Get Active BLOG
Quick Spring Outdoor Activity
Nature Scavenger Hunt
Get the kids outdoor with this fun activity: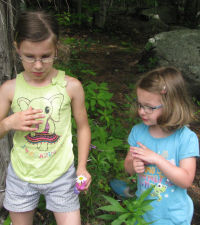 Print out the following
list
and give the kids 15 minutes to find as much items as possible.
Best is to make teams that compete against each other, but be sure to set strict rules about where they can - and cannot- go. (for safety)
My kids love this!
Great activity for family reunions, camping, parties or just neighborhood kids gathering.
See more Outdoor Activities on our
page here.
My Question to YOU

Loading ...