Travel Games for Kids to make travel easy and fun
Welcome to our Travel Games for Kids page. Holiday is coming and here we go again: "Are we there yet?"
Is traveling with kids easy and fun? NO? Oh yes it can!




With the right preparation, gear and knowledge, you will get far without a tear. Our travel games for kids are easy and fun to play and these will entertain your kids (and you) for a long time.
Before you leave, you need to prepare a few things. Make sure that you are familiar with a couple of games so you can give the kids some ideas what to play.
Put pen, paper, markers and other game supplies in a travel bag where the kids can reach them.
A lot of car travel games don't need any supplies, those are creative, thinking games like memory and word games, sing-alongs or I Spy Games. We will give you a couple of ideas to entertain the kids with their brains and eyes. Thinking about words, remembering phrases, looking out for objects on the road and much more. Click here to go to our Fun Travel Games page.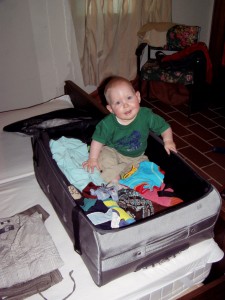 You don't need to invent the wheel again! For easy and fun games, you can also spy in our travel board games section. There are small, portable, travel games on the market for the kids. Here you can find the best and most fun games to take with you on your trip.
And then we have our special travel games for toddlers section, with easy games and activities that don't require reading, but can keep your toddler entertained, which is not always easy. So help is on the way…Click here to go to travel games for toddlers.
And "100 things for little children to do on a trip" is one of my best travel games for kids. Perfect for children between 3 and 8 years old. A life saver and time buster!
It consists of 50 plastic wipe-clean cards with puzzles, mazes, drawings and games.
We own it and used it for our kids on the airport. All the others kids were looking jealously to mine; they wanted to know what they were doing for nice activities and at the end they were all playing together. So don't forget to buy some extra white board markers !

The best Travel Games
Fun on the Go is the Best Children's Games travel activity book. 30 Pages of fun activities, travel games for kids and puzzles. Car travel Bingo,
License Plate Collector, word search, mazes and more. This will keep your kids entertained during a car trip!
This book is added to the Best Children's Games Guide. Now you get 130 pages with more than 130 games and activities. BBBB…Bigger, Better, Boredom Buster!
Read more about Fun on the Go.
Travel made easy: Inflatable Car Booster Seat !
Yeah right, I had to laugh too when I thought about this….But now I own two of them and they are the best ever !
Totally off topic for a children's games website, but this product is so good that I wanted to let you know about it.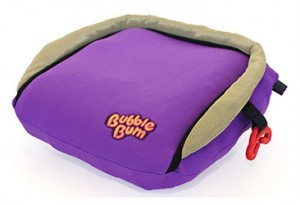 light weight
SAFE !!!!
easy to inflate
fits easy three kids in a row
Perfect for taxi's and in rental cars
for carpooling kids
affordable
We went on an airplane trip and needed a rental car with booster seats for the kids. That was quite expensive and then I found these. The perfect solution. Easy to take with us, cheaper and useable year round for the every-now-and-then extra kid in the car and of course for the years of travel to come. For 4 to 11 years old. I can only say: WOW !
It comes with safety clips to guide the seatbelt over the lap of the child and one that is adjustable in height for the shoulder. This product has passed all the safety measurements in the US.
Check out Bubblebum Car Booster Seat yourself.
Just a tip from a mom to other moms.
---