Fun Kids Games
Fun Kids Games
These fun kids games are all very fun to play and every family should have one of these.
Kids will laugh and giggle. Learning something through play.
Families that play together,
stay together!
---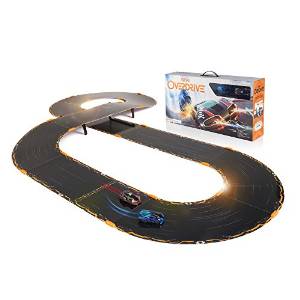 Anki Overdrive
This is like the slot car race from 30 years back…but then modernized to the best…
Now the cars drive freely over the magnetic tracks and you control these cars with your device. Battle, Race and combat your way to become the winner.
Read more about our favorite family game on the page about Anki Overdrive.
---
Yackety Smack!
Your kids will go wild with this one: You have to record your own silly sounds on the Sound Smacker (voice recorder) !!!
Only that part will get the whole family laugh. And then you turn your sounds into the game. Match the sounds with the right card and then slap the sound smacker. Easy, hilarious and silliness all over in this fun game.
This game is great because it's a whole family game. Young and old can play and have fun. Also it is a good practice for memory skills, speed and concentration.
And above that this Yackety Smack game is creative fun that builds confidence and improves reflexes.
---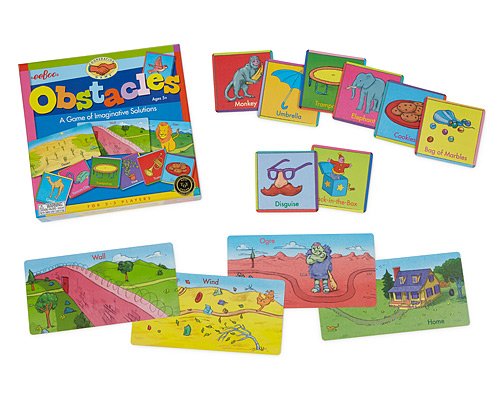 eeBoo Obstacles Game
This is a very original and creative game. For 5 years and up. The players have to work together to solve problems along their journey.
Who can come up with the most original solution to the problem?
Be inventive and creative to solve the problem. Communicate with your partners to get over the obstacles.
A silly, yet educational game that has won awards already !
Find Eeboo Obstacles Game on Amazon.
---
Rory's Story Cubes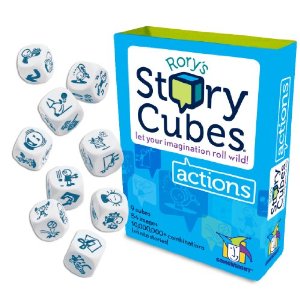 Boost your imagination and creativity!
Rory's Story Cubes are an unexpected success of a simple, yet fun game. The game only consists of 9 cubes with different pictures on it. You roll the dice and make up a story by the pictures you see. The game boosts imagination and creativity that makes the whole family laugh, this game became a huge success with amazing reviews.
Find more information about Rory's Story Cubes on my review page.
Or find it right away on Amazon.
---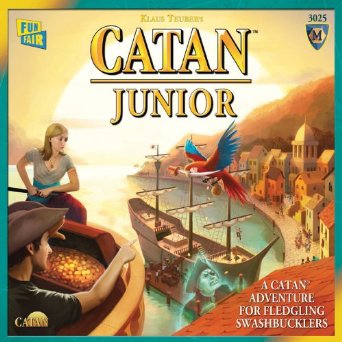 Catan Junior
Great intro to Euro Games!
The simplified version of the famous Settlers of Catan. This game is very true to the original, but easier to understand and play.
For 6 years and up. 2-4 players.
Fun for the whole family, kids love to play this game and it receives very good reviews.
Find Catan Junior on Amazon.
---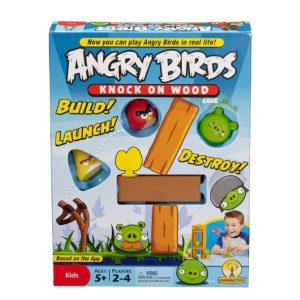 Angry Birds
Play this game with your kids, friends and family. A game for the whole family. Complete with three Birds, green pigs, one slingshot-style launcher, structure pieces and mission cards.
Players draw a card and build the structure shown before their opponents launch an Angry Bird in an attempt to knock it, and the pigs down to win points.
Besides being hilarious, this game is good for the coordination skills of the kids when they try to use the slingshot. By building the structures the kids can practice their visual and spatial building skills. This topper game will keep the kids entertained for hours while practicing their skills and having fun.
You may also like...
Sorry - Comments are closed