NEW Race Game: Anki Overdrive!
Anki Overdrive! Car Racing with Robotic Cars….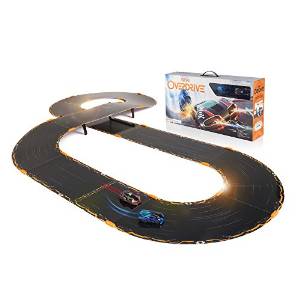 Remember the slot car race tracks from the past? I clearly do! My cousins used to have one of those. 2 cars next to each other in their own fixed lane and two wired controllers with only one button. Push the button and watch the cars go….How fun was that?  Yes, it was fun! Amazing, but there was not much to it than just pushing that button…..
Fast forward…..30 years later…
Here comes : Anki Overdrive
Use your mobile device to take command of real robotic Supercars in Anki OVERDRIVE
Build up to eight battlefields in seconds with the Starter Kit
Battle and race against friends or AI controlled vehicles
Expand the battle with expansion tracks and Supercars
With flexible tracks that interlink with magnets and cars that drive freely over the track. Change lanes, push each other, fire upon the opponent and battle and race….
The cars are controlled with devices like iPhone, Android Phone, iPad, Samsung tablets. One person is host and the others join the game. Choose your car, choose game, battle or King of the Hill and play!
The cars first explore the track and then line up neatly at the starting line. Just like magic!
Start the game, use the throttle to go fast, use the tractor beam to slow down the player in front of you and use one of your weapons to disable opponents. Win the race, battle or tournament and receive upgrades to the car. Better weapons and better protection.
Hilarious and fun for the whole family! We all have our own accounts and our own favorite cars. Even our 4 year old plays with us. Eventhough  she is too young to really understand the weapons and protection, she is handy enough to play with the throttle and the cars stay on the track just like magic!
We expanded our set already with the collision set, some extra curves and the speed kit. All fun, but the collision set causes the cars to crash and push each other of the track more often, so the next expansion will be the rails and another car :)))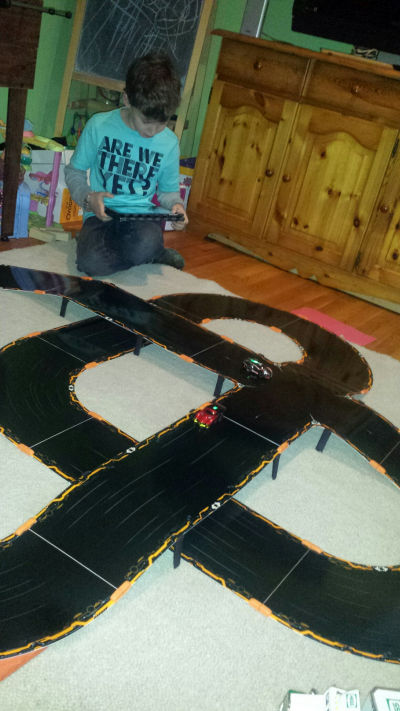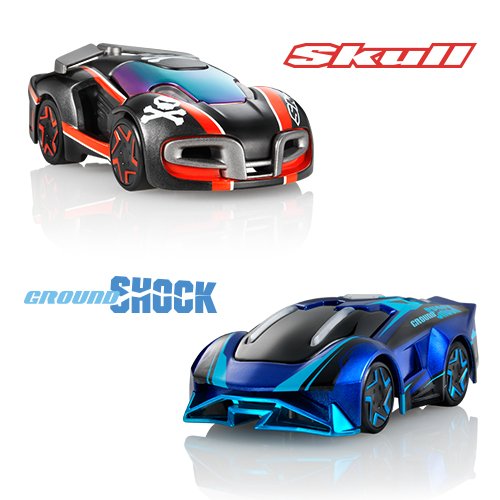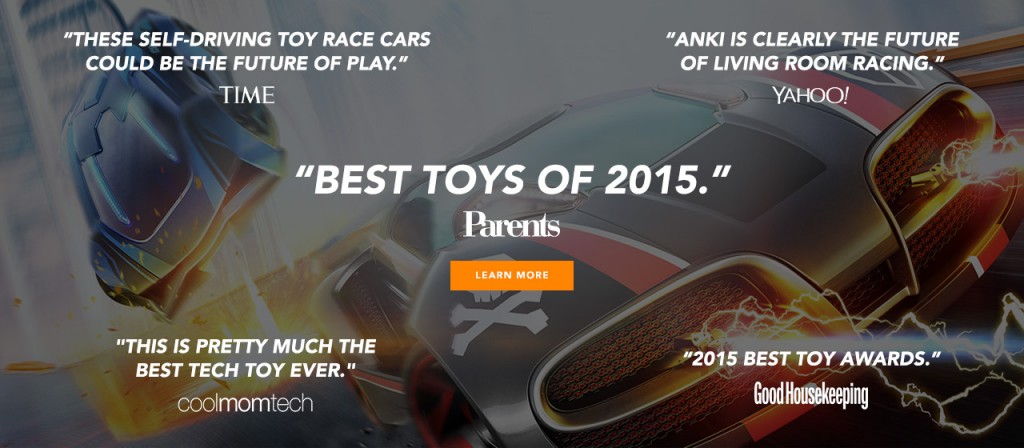 Tags Anki Overdrivemodern slot car racing gamerace gameRobotic car race game
You may also like...