Explore our Fun Indoor Games for Active Kids!
On this fun indoor games for kids page we will offer you the best active boredom busters to do inside the house. There can be lots of reasons for you and your kids that you have to stay inside, like rain, snow or outside temperatures that are too hot or too cold to go outside.


These days don't necessarily have to be boring and inactive. Most kids nowadays will first think of watching television, play electronic games or computer games and be very inactive.
But with some imagination and basic equipment you can turn such a boring
and inactive day into a fun and active time, the whole family will
enjoy.
Our Selection of Fun Indoor Games
We focus on social games to be played by more kids and on games that are active, energy burners.
Some games focus on balancing, while other games focus on flexibility and of course there are games just for fun.
Get the kids of the couch and be active, with these fun indoor games.
Playing balancing games can be fun and very educational for the child. Balance is a multi-sensory activity. To improve balance several systems of the body has to work together.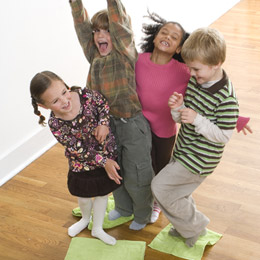 The vestibular system in the brain has to work in close connection with the visual system, the motor system and the positioning (proprioceptive) system. Through practice, these systems can learn to better communicate with each other and then improve the balancing skills of the child.
Very often these skills are practiced with a physical therapist, but on rainy days you can transform them into games or raleys with more children and have fun, while improving their balancing skill and get the kids active.
Lots of fun indoor games can be made with equipment you have already at your home or you can buy a few balancing games. We made a page with our selection of active and fun balancing games you can explore.
There are a few things you have to keep in mind when you want to keep the children occupied:
Choose the right activities for the age group of your children in your party. If you choose your indoor party games to difficult, they will become frustrated and if you choose your party games to easy they will be bored.
Then you must think of the necessary equipment for your games. It should be ready so the activity can start right away. Make being active easy by providing the right example and equipment.
The last and most important thing is to have fun! When kids love the activity they want to do more of it. When they successfully accomplish the activity games, they feel pride and these good feelings make them willing to continue and try other indoor party games.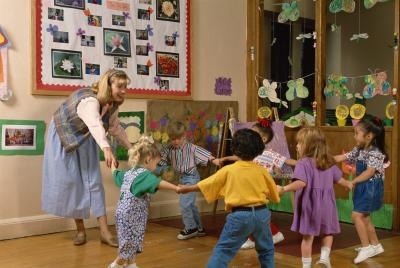 We also have a selection of fun indoor party games. You can have a blast of a party and the kids will be happy, laughing and active.
We offer a selection of physically active games to be played by groups of children and all these games can be played inside.
You can explore our fun indoor party games here!
Here you will find another fun page with ideas for easy games for kids.
These games can be played with groups of kids and are very suitable for younger children. The games described on this page mostly don't need any equipment other than pen and paper and the games are very easy so they can be played in a minute. Most games consist of a search and guess quest, which will keep the children entertained and they will love playing these fun indoor games. You can check out these easy games here.
Don't forget that these easy kids' games can lighten up any indoor children's party!
NEW is our page about DETECTIVE GAMES !A perfect idea for any party! Kids love to play detective and I Spy Games. Games you can easily create yourself. Just some creativity and off you go…
Kids have a blast with our Detective games.
Your kids like to play sports? Ever thought of bringing sports games for kids inside?It is possible! Even on those rainy days, you can do some sports indoors!Of course this needs a little change to you game to adjust it to your surroundings since your basement or playroom is much smaller than the playground. Indoor sports games for kids need to be less rough and you need to use softer equipment so that friends aren't hurt and furniture isn't damaged.The best games to play indoors are games that focus on skills rather than muscles, so save rugby for a sunny day.
See our selection of indoor sports games for kids here.
Sorry - Comments are closed