Explore our Dice Game Rules for Children
to play, learn and have fun!

---
Dice game rules? Dice games for kids?

What so fun about dice games, isn't that old-fashioned?
No it is not! In fact, the children can learn a lot of skills from playing dice games. It is good for their concentration, coordination and of course their math skills!
Above that, it is very portable, easy, very flexible and all you need is a couple of dice and some paper and pen to score the games. Easy, quick, entertaining and educational fun!
We made a selection of the best dice games for your children they can play from 5 years and older. Most rules are very easy and the kid can play by himself or with friends and family.


Dice Game Rules for games to be played by 2 or more kids


PIG
The perfect and fun game for children who just start to play with dice. Pig dice game is easy to learn and fun to play.
HIGH DICE
A very easy dice game that is perfect to teach kids the value of the dice, improve their math skills and have fun.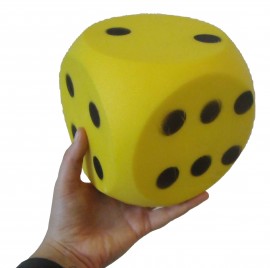 FARKLE
The rules of this game are easy to learn and it is addictive to play. The counting is easy, but Farkle requires some strategy to play.
BUNCO
A simple, easy and exciting game to play with kids and the rest of the family. No strategy thinking, just be quick to improve your chance of winning this dice game.
LIARS DICE
Who can bluff the best? Also known as Doubting Dice. An exciting and fun poker game for the whole family and kids as well.
BEETLE
Beetle Game is an easy and fun dice game to play with your kids. Who will be the first to draw the whole beetle? Throw the dice and try your luck. Easy and entertaining for children. This dice game is also known as Bugs or Cooties.
DICE GAMES FOR IMPROVING MATH SKILLS
On this page you will find the best dice math games for children. Play to improve your math skills and have fun with these dice games for children. You can find the dice game rules here. Thirty-Six and Going to Boston are good dice games for improving addition math skills with the numbers of the dice and the last game is good for multiplying.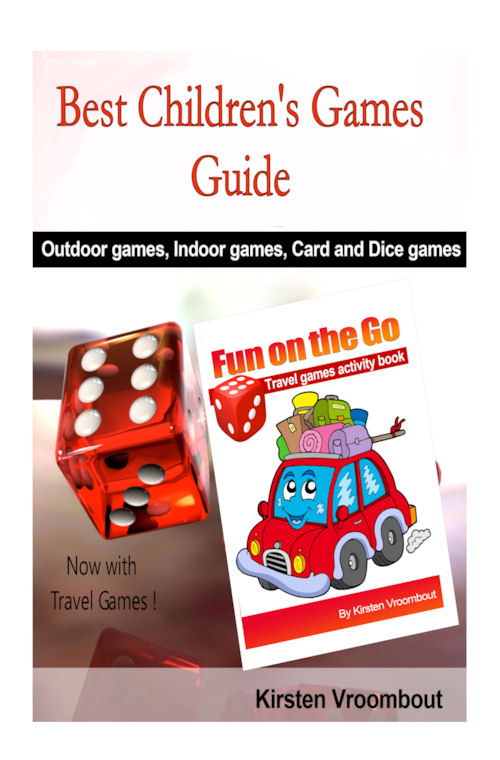 Enjoyed these games?
Get MORE with the Best Children's Games Guide !
This book contains 99 of our best indoor, outdoor
card and dice games!!
NOW on AMAZON!!
Best Children's Games Guide and Fun on the Go
Geography for KIDS made FUN! Click the image to read more about this.