Explore our Card Games for Kids
Do you remember playing card games for kids and having hours of fun? In these times of computers, electronics and television, we sometimes forget the simple and easy things around us.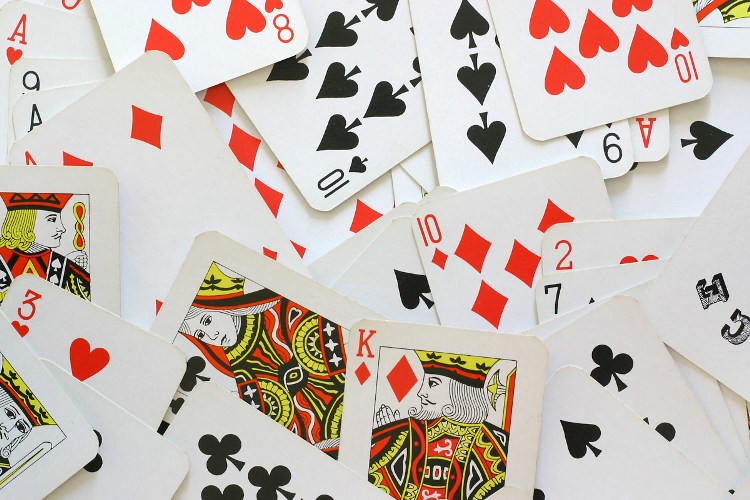 Yes, it's true! One or two decks of cards can give children and families a good quality time together and provide hours of fun.
The big advantages of playing cards is that it's inexpensive, easily portable and extremely versatile to the children's age and group size. By playing card games the kids improve their concentration and memorization skills.
With card games for kids, the kids can have a good time together with friends and family and the games are ranging from educational to just silly and fun.
Check out our selection below:




Card Games for Kids
to be played by 2 or more Children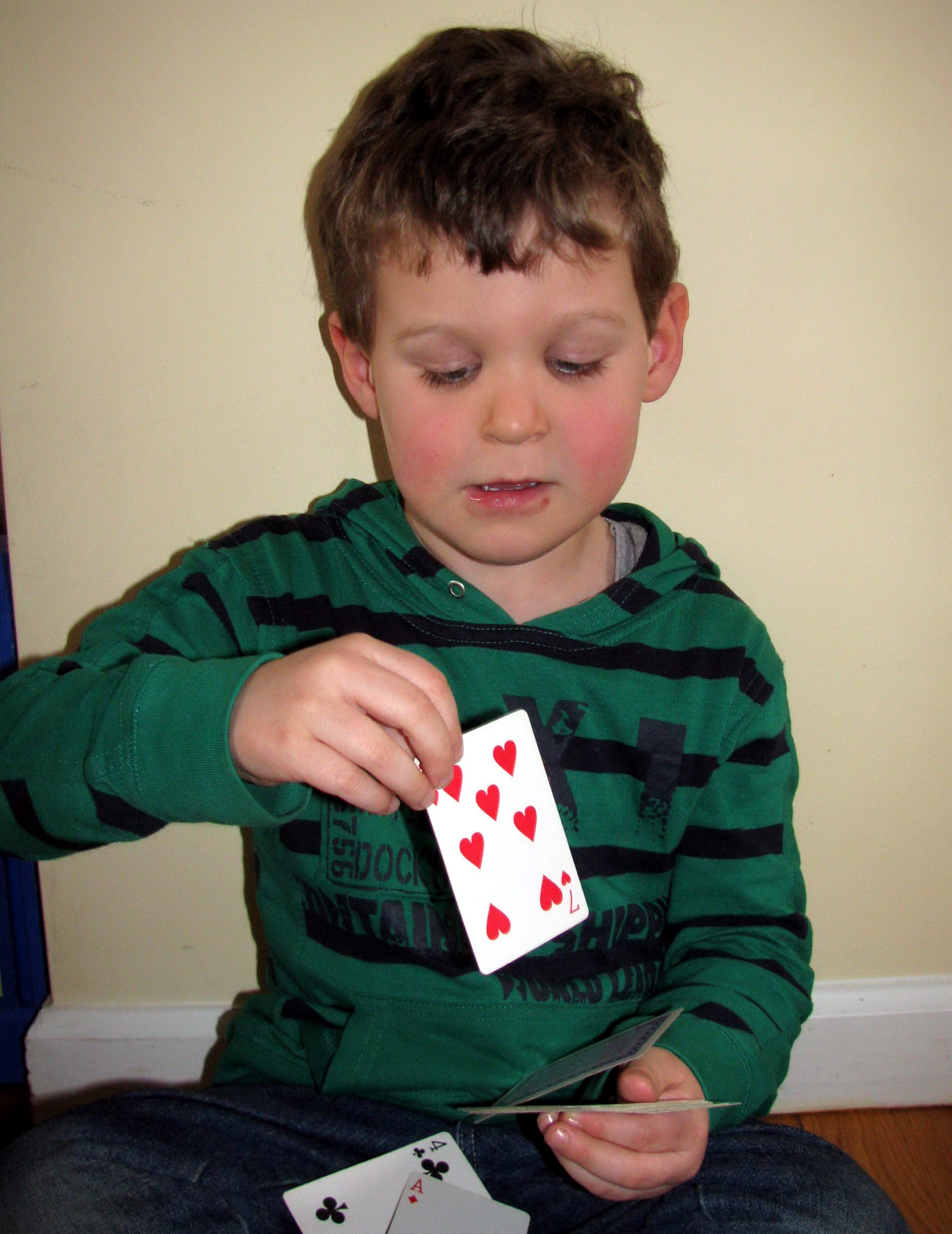 Fish Food is a fun and strategic card game for kids. Who can become the biggest fish wins the game. Tactic, luck, cooperation and strategy are necessary to win this game. There are three levels of play, so this game is suitable from 4 years and up.
I've got an appointment! is a fun and educational game where children learn the seasons, days of the week, months of the year, time, am/pm, analog and digital clock. In a flexible card game with multiple ways to play, this game can be played from 3 years and up.
Old Maid card game is a good game to start with card games for kids. It's easy to learn and fun to play. Try to make matching pairs and don't be left with the Old Maid! For three or more children, 5 years and older.
Go Fish card game is another easy to learn card game for kids. Find four matching cards or Go Fish! It's a chance, memory and concentration game for 2 to 6 players, ages 5 and up.
The older children will improve their memorization by trying to remember what cards the other players have or have been asking for.
Snap is a popular and noisy game that can go on forever. It's a great family game that requires fast reflexes and good observation skills. For 2 or more players, 5 years and up.
Pig card game is a real winner! Silliness all over, even the youngest child will enjoy this silly card game, but be quick and pay attention before you receive the letters P-I-G. For 3 to 13 players, ages 5 and up.
Concentration or Memory is a great card game for kids to improve matching skills, concentration and memory skills. This game is easy to adapt to different ages and abilities of the children.
For ages 4 and up and 2 or more players.
This is the favorite card game for many kids. The rules are easy, and any child who understands numbers value can play the card game War. Try to collect all of your opponents cards. For 2 players, 5 years and up.
Slapjack is an easy card game to play, but fun and suitable for preschool age kids (4+). Be quick and slap the Jack as soon as you see one! For 2 to 5 players.
Fan Tan is sometimes called Card Dominoes or Sevens. This game is easy to learn and exciting to play. The goal of the game is to get rid of your cards and to accomplish this, you will need a bit of strategy. For 2 or more players, ages 6 and up.
This card game requires concentration, a good memory and strategic skills. Crazy eights card game is fun to play and it will be your child's favorite soon. For 2 to 4 players, ages 6 and up.


We hope you and your children will enjoy these all-time favorite card games for kids. Card games are easy to play, very adjustable to different ages and group sizes and very small so you can take them everywhere.
Take them with you on a picnic, BBQ, on holiday, as travel game and of course for rainy indoor game play.