BEST CHILDREN'S GAMES

Kids learn through Play
The website to find new and original games and products. Fun, educational and/or active activities. But also rules of classic indoor and outdoor games like Hopscotch, Freeze tag, ball games, card and dice games.
What is Best Children's Games all about?
We are not your regular toy store, but rather a specialty store where you can find new, original and educational games and toys.
You want your children to be active, have fun and learning something at the same time?
There is no better way to accomplish this then having the kids play the best children's games together with friends and family.
Why is Playing Games so Important for Kids?
Playing games should become a regular entertainment of the family. It delivers quality time that will keep the family close together and hopefully the child will hold this love for games for the rest of his life.
It can be a board game, card game or outdoor activity; every game has its own learning element in it. Playing best children's games allow children to have fun while learning social, mental, and physical skills.
Best Game of January
Remember the slot car race game from 30 years ago? Anki Overdrive takes at home racing to a whole new level. This is free style racing with robot cars that drive over a magnetic track, controlled with your device… Awesome!
In the lead for top prices of the Best Game of the Year…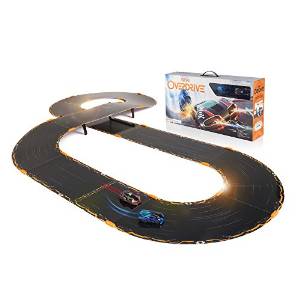 Raving reviews!
Highly rated here at the Best Children Games Headquarter family. The whole family LOVES this….and saving already for more expansions..
We also have a coupon for 15% OFF! and Free Shipping.
Visit our page about  Anki Overdrive