BEST CHILDREN'S GAMES

Kids learn through Play
The website to find new and original games and products. Fun, educational and/or active activities. But also rules of classic indoor and outdoor games like Hopscotch, Freeze tag, ball games, card and dice games.
---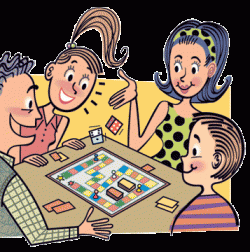 Best Game of October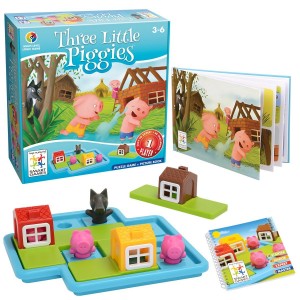 This is an first price winner in Belgium! Developed by my personal favorite: SmartGames. This is a developer of really well build, fun logic games. The kid will love solve these puzzles, really educational problem solving in a fun way! Visit our page about Three Little Piggies.
Quick Game
Sidewalk Line Tag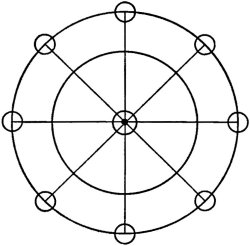 When my kids are bored and I want them to go outside to play, because the weather is just too nice to stay inside, I very often can get the kids off the couch by proposing a game of Line Tag.
And yes, of course I have to join in, until they are ready to continue without me

Easy and Fun!
Take out some left-over Sidewalk Chalk and let the kids draw a huge circle on the driveway. Then divide the circle in "pizza-parts".A game of tag starts and the players are only allowed to run over the lines. Who goes out of the lines or get tagged is the new tagger. Make it more fun by drawing an inner circle, to provide more paths to run over.
My kids favorite, hilarious outdoor game!
Best Game: Three Little Piggies from SmartGames Being a great fan of SmartGames games, I am happy to announce that I proudly present their newest game: Three Little Piggies. This game won a prestigious price: Toy of the year 2015 in Belgium !!!! The games are easy to play, yet challenging. The child needs to solve a puzzle by … Read More..